Customer Feedback
Proud Members of: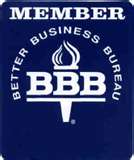 "Rob installed a multi-zone ductless split system in my 1870s house. Although I was considering high-velocity to avoid visible duct-work, I am grateful to Rob for discussing the pros and cons of the various systems and convincing me that ductless was a better option for my house. It ended up being cheaper, less invasive and simpler to install, and avoided having a noisy air-handler in the limited space available in the finished attic. Rob also put a lot of thought into the installation. He found clever ways of hiding drainage pipes where other contractors said they would have to build a soffit. Done quickly and on time. Would highly recommend."
Daniel G. Cambridge, MA
I am writing this to Thank you for your outstanding service provided to me by your company. I'd also like to mention the service technician. He is one of the few individuals in any service-related industry I've dealt with who has taken the time to talk with the customer to explain things and answer in detail any question the customer may have
Terry R. Boston, MA
"Our family would like to express our sincere appreciation to KelTech for a recent American Standard installation that was completed perfect and on schedule, but was also executed during the middle of the summer with the most hot and humid conditions imaginable, both outdoors and especially in the attic They were resectable, punctual and neat... They came through in an emergency situation and got the job done. We are confident that we have chosen the right brand name equipment and the right company to install it.A+++"
Thomas F. Needham, MA
"KelTech Contractors installed new central air conditioning in my apartment and did a fine job. All of my dealings with them were friendly and timely. They worked hard to get the job done well and to make sure I was satisfied. They arrived on time, answered email and phone communications promptly, charged what I deemed to be a fair price, cleaned up at the end of the work day, and were pleasant to have around. I was very happy with their service and would recommend them without reservation. Excellent in every way."

Adair L. Boston, MA
"I am writing to inform you that I was very pleased with KelTech's workmanship and especially Robert's professionalism and knowledge of the American Standard Heating System. The installation of the system was completed in a timely manner just as Robert told me that it would be done. ... I sincerely appreciate doing business with a company that displays such teamwork and consideration to the customer."
Brian K. Boston, MA
"I'm a very happy customer. The guys from KelTech Contractors who installed the heat pump couldn't have been better – pleasant, tidy (on a ninety degree day!) and professional."
Marie R. Jamaica Plain, MA
KelTech HVAC Contractors INC.
Boston 617-553-0155 Needham 781-449-8185